Integrated advanced monitoring solutions for clients in their own homes (bespoke, customisable chargeable component)
Zuri® is one of the first care planning software to be fully IoT integrated!
So, what is this 'IoT' thing you might ask? Well, IoT is short for Internet of Things which refers to physical every-day objects that feature a wireless internet connectivity so they can communication with other IoT enabled objects as well as software solutions.
At first, it might seems gadgety and pointless but when customised and developed for a specific purpose like what we have done with Zuri®, it can greatly benefits your clients, improve the care provided, enhance the monitoring of clients, provide additional re-assurance to families... and more!
Here is some of the features that we can provide with Zuri® Remote Monitoring:
Monitor that client has taken their medication on time and receive an alert if they haven't
Monitor sleep quality and get statistics on average hours slept, how many time the client is getting up during the night, what time they're going to bed and getting up...
Monitor how much time is spent on the sofa, on the toilet or outside the home...
Track important objects or items that are easily lost by a client
Monitor the home temperature in different rooms and get alerted if it gets too hot or too cold!
Record weight, heartbeat, body fat and get an alert if a recording is missed!
and much more...
How does it work?
So how exactly do these devices share such large quantities of data and how do we put that information to work in Zuri®. The process starts with the devices which securely communicate with Zuri® remotely which then present this data in the form of reports and alerts. It is estimated that by 2023, 87% of all healthcare organisations would have implemented IoT technology!
So why IoT in Healthcare?
Because today many healthcare devices operate in silo's and over a third of healthcare organisations don't apply data from devices to other business processes which is an issue that creates inefficiency and potential mistakes in diagnosis.
Effective healthcare depends on speed and accuracy and the industry has seen a huge number of devices becoming connected as IoT takes hold. Over 50% of devices on healthcare networks in the next 2 years will be IoT devices from hand held devices to health records to medical equipment, the industry is embracing the world of connected things. With a common language and a single platform for these devices to operate, the potential for IoT is Limitless.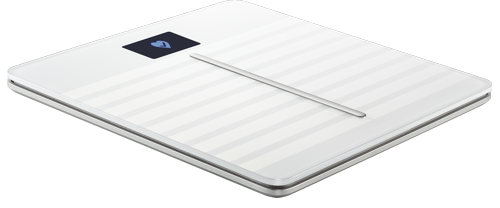 Prevent health deterioration
Access the client's dashboard straight within Zuri® and monitor behavior changes over time to detect signs of deterioration and act accordingly. Zuri's Remote Monitoring is like having a virtual carer looking after your clients.
Be alerted, anytime, anywhere!
When things are not quite right, they are not often detected immediately and it's only when changes become obvious that carer often raise an alert, however, it often has been going on for days or even weeks before they became obvious enough to be picked up. And if the care staff are not regulars, it is often even longer as they're not as familiar with the client.
With Zuri® remote monitoring, it work for you, in the background, it monitors everything and anything you want to monitor and will not only alert you if something isn't right but will also build a statistic over the weeks so to help you care more efficently, re-arrange time when more care might be needed and be more flexible around the client's needs.